!-META tags->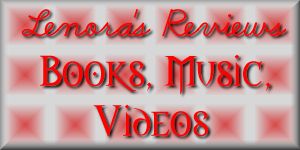 Okay, here is the section where you get to read my unvarnished opinion on my favorite albums, books, videos, concerts, etc. If there is a title that is not hyperlinked, I have yet to do the review.
Coming soon! Reviews of James Lee Stanley CDs, Freelance Human Being, his newest, and Domino Harvest, and some more Monkee reviews! Also, reviews of some great new albums I found recently, by Jefferson Airplane, Big Brother & the Holding Company, and Crosby, Stills & Nash.

Albums
Monkees

Monkees



More of the Monkees



Headquarters



Pisces, Aquarius, Capricorn, and Jones Ltd.



The Birds, The Bees, & The Monkees



Head



Monkees Present



Instant Replay



Changes



Missing Links, Volume 1



Missing Links, Volume 2



Missing Links, Volume 3



Live 1967



Live!



Pool It!



Justus



Dolenz, Jones, Boyce & Hart Live



Greatest Hits compilations

Peter Tork

Stranger Things Have Happened

Micky Dolenz

Broadway Micky



Micky Dolenz Puts You To Sleep



Demoiselle

Michael Nesmith

Infinite Rider on the Big Dogma



Tropical Campfires

James Lee Stanley

Free Lance Human Being



Domino Harvest



Simpatico



The Envoy



Racing the Moon



Even Cowgirls Get the Blues



Ripe Four Distraction
The Music of Scotland

Braveheart soundtrack



A Highland Christmas



Traditional Celtic Christmas



Celebrating Scotland at Christmas



Battlefield Band: Music in Trust
Various Soundtracks

Scooby Doo Snack Tracks



Grease



Apollo 13

Buffalo Springfield

Retrospective: The Best of Buffalo Springfield

Stephen Stills

Stephen Stills Live

Janis Joplin

I Got Dem' Ol' Kozmic Blues Again Mama!



The Best of Janis Joplin



18 Essential Hits

Jefferson Airplane

Jefferson Airplane Loves You



The Best of Jefferson Airplane

Crosby, Stills & Nash

Crosby, Stills & Nash



Deja Vu



So Far

Chris Stills

100 Year Thing

The Blues Brothers

Briefcase Full of Blues



The Definitive Collection



Made in America



The Blues Brothers (movie soundtrack)



Blues Brothers 2000 (movie soundtrack)



The Best of the Blues Brothers

Books


Micky Dolenz: I'm a Believer: My Life of Music, Monkees, and Madness



Madeline L'Engle: A Wrinkle in Time



Madeline L'Engle: A Wind in the Door



Madeline L'Engle: A Swiftly Tilting Planet



Madeline L'Engle: Many Waters



Robert Heinlein: The Door Into Summer



Anne McCaffrey: Dragonriders of Pern series



Michael Nesmith: The Long Sandy Hair of Neftoon Zamora



Scott Adams: Journey to Cubeville



Fitzroy Maclean: Highlanders



Walter Koenig: Warped Factors

Videos & Movies

Michael Nesmith: Elephant Parts



The Monkees: Justus



The Monkees: Heart & Soul



The Monkees: Head



Braveheart



Star Trek: Deep Space Nine: Q-Less



Scooby Doo on Zombie Island

Concerts

Monkees: Rosemont, IL; 02 August 1997



James Lee Stanley: Rockford, IL; 14 February 1998



James Lee Stanley: Genessee Depot, WI; 30 May 1998



Davy Jones: Teen Idols Tour, Rosemont, IL; 15 August 1998

Miscellaneous

Television Show: Spy Dogs



Micky's Secret Snaps 1967 World Tour



The Monkees episode script, "Mijacogeo" (Frodis Caper)

Hosted by Tripod

Last updated 25 DEC 98 <!-Stardate 122598.2126->
[Home] [Guest Book] [Back to Lenora's Jukebox] [Take my Survey] [What's New]
[Music]
[Science Fiction] [Story Archive] [Scotland]
[The 60s] [Figure Skating] [Concert & Convention Diary] [Beadwork]
[Links] [Reviews] [Webring] [Search Engines]